krishna janmashtami 2021 usa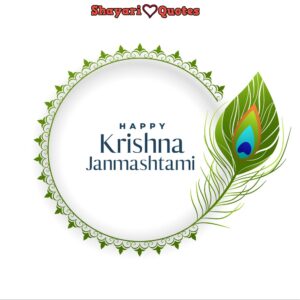 happy janmashtami : 
| | |
| --- | --- |
| Festival Name | Janmashtami |
| Other names | Gokulashtami |
| Tithi | Eighth day after full moon of Shravan month |
| Date 2021 | 30th August |
| Ishta Bhagwan | Shri Krishna |
| Special | Krishna Janmotsav |
| Type of Festival | Religious |
| Religion | Hindu |
When is Janmashtami celebrated?
According to the Hindu calendar, Janmashtami is celebrated on the eighth day after the full moon of the month of Shravan, or it can also be said that Krishna Janmashtami is celebrated on the eighth day exactly after Rakshabandhan, the biggest festival of brothers and sisters.
krishna janmashtami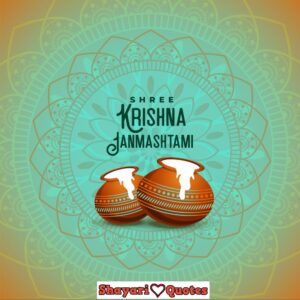 When is Krishna Janmashtami in the year 2021
Janmashtami falls every year in the month of August, September. Like every year, this year also Janam Ashtami will be celebrated on 30 August 2021. The same Dahi Handi or Gokul Ashtami is on 29-30 August. Devotees will celebrate their Kanha's birthday on this day and will be absorbed in devotion. And Kanha will shower his grace on his devotees.
Krishna Janmashtami or Gokulashtami Muhurat
| | |
| --- | --- |
| Nishita Puja Timings  |  24:03+ to 24:49+ |
| Duration | 46 min |
| midnight time |  24:26+ |
Story of Shri Krishna Janmashtami
Shri Krishna was the eighth child of Vasudev and Devaki, but soon after the birth of Shri Krishna, Vasudev had left his friend Nanda Baba's house to keep him safe from Kansa. That is why Shri Krishna was brought up by Nand Baba and Yashoda Maiya. All his childhood was spent in Gokul. He composed his childhood pastimes in Gokul itself and grew up killing his maternal uncle Kansa.
Shri Krishna ji is also considered an incarnation of Lord Vishnu. India is a country of equality in diversity, for example, Janmashtami is known by many names.
Ashtami Rohini
Shree Jayanti
Krishna Jayanti
Rohini Ashtami
Krishnashtami
happy krishna janmashtami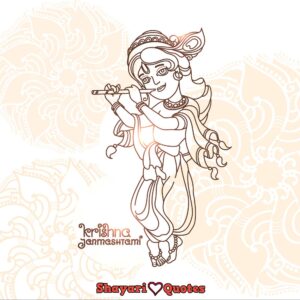 How to do Krishna Janmashtami Puja Vidhi
Shri Krishna was born to Vasudev and Devaki at 12 o'clock in the night. That's why Krishna's birth is celebrated at 12 o'clock in the night all over India.
Every year on the Ashtami of Bhadav month at 12 o'clock in the night, people take birth of Shri Krishna as a symbol in every temple and house.
After birth, they are anointed with milk, curd and pure water, and Makhan Mishri, Panjari and Cucumber are offered.
After that, the aarti of Krishna ji is performed, some people sing bhajan, kirtan and dance throughout the night in joy.
Makhan Mishri was very dear to Krishna. In his child avatar, he had broken the pots of many gopis for this butter and had eaten butter by stealing it from many houses. That is why he is also called Makhan Chor. And for this reason, Makhan Mishri is mainly offered to them.
Matki bursting competition is also done at many places, in which a pot is filled with Makhan Mishri and tied on a high rope and the congregation from different places tries to break it and celebrates the birth of Krishna.
Some people keep fasting for the whole day on this day and eat food after the birth of Krishna. The method of fasting on this day is very simple. Devotees can fast as per their wish and can do devotion to Shri Krishna.
Always remember this thing that if you are not able to fast, then it is not necessary to fast. If you worship with faith in your heart, then Makhan Chor Kanha blesses you. Accepts your devotion, and gives you His ultimate blessings.
happy janmashtami images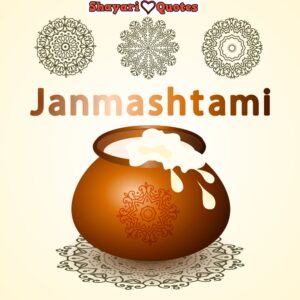 How to make Krishna Janmashtami Bhog
Makhan Mishri, Cucumber, Cucumber, Panchamrit and Panjari are offered in the form of Bhog to Shri Krishna ji. Keep in mind that Bhog offered to Shri Krishna is not accepted without Tulsi leaves. Therefore, whenever you offer Bhog to Krishna ji, do not forget to put Tulsi leaves in it. Milk, curd, sugar, ghee and honey are mixed in Panchamrit prepared in the offerings of Shri Krishna, and Tulsi leaves are mixed in it while offering it.
The Panjari which is offered to Shri Krishna ji in Bhog is also different from the ordinary Panjari. Although Panjari is made of flour, but the Panjari which is offered to Krishna ji is made from coriander. To make Panjari, ground coriander is roasted by adding a little ghee. And powdered sugar is mixed in it. People mix dry fruits according to their wish, some people also put dry fruits in it and then offer it to Shri Krishna.
Don't Miss : Happy Janmashtami
Celebrate Janmashtami in India (How to Celebrate Janmashtami):
Although Shri Krishna's birth festival is celebrated with great pomp all over India, but Gokul, Mathura, Vrindavan were the main places of Shri Krishna's pastimes. Therefore, the gaiety of this day is worth seeing here.
Worship, chanting of mantras, bhajan kirtan are done in the temples.
The decoration of temples is also worth seeing on this day. The devotees of Shri Krishna also want the same, Kanha should be seen at these places on this day.
Mumbai and Pune in Maharashtra are famous for their special Dahi Handi festival on Janmashtami. And the prize money given in the Dahi Handi competition to be held on this day is the center of attraction. This is the amount of reward, due to which the enthusiasm of the circles coming from far and wide is created here.
The troupe gets busy for many days to break the curd hand tied here, and a group of many boys try to break it on this day by climbing one on top of the other, and the boy who is the top and the hand of curd He is called as Govinda. As soon as Govinda breaks the dahi handi, the butter filled in it falls on the whole circle and a different atmosphere is created at that place.
Dwarka in Gujarat where it is said that Shri Krishna established his kingdom. There the festival of Janmashtami is celebrated by offering special worship and visiting the famous temple there. So in Jammu it is customary to fly kites on this day.
In Orissa, Puri and Bengal, worship is done in the night on this day, and on the second day Nanda Utsav is celebrated. On this day people dance, sing and do kirtan. On the day of Nand Utsav, people prepare different types of dishes and break their circle/fast.
In the same south it has been named Gokul Ashtami, and there also Lord Krishna is worshiped on this day. Similarly, all the places have their own methods of worshiping. But if we talk about Central India, then due to being in the middle all the customs are followed, and all the practices like Krishna birth, Bhajan Kirtan, special worship decoration in temples and Dahi Handi are performed well.
janmashtami 2021 houston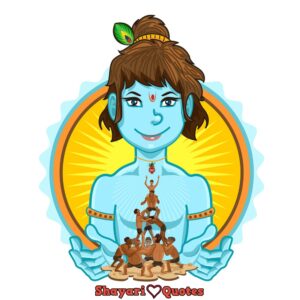 Janmashtami Greetings
धरती पर आये कृष्ण कन्हैया
किया जगत का उद्धार
ऐसी अलौकिक रची लीलाये
भक्त करते नमन बारंबार
poem on janmashtami
काली अँधेरी में था वो उजाला
भादो पक्ष की अष्टमी का नजारा
कारावास में किलकारी गूंजी
लीलाधर को नयी लीला सूजी
किया वसुदेव को आजाद
बरसते पानी में करवाया यमुना पार
खुद यमुना ने चरण स्पर्श कर
अपने जीवन का किया उद्धार
माता यशोदा के पुत्र बनकर
बढ़ाया जिसने गौकुल का मान
मटकी फोड़कर माखन चौर बन
यशोदा माँ की खाई फटकार
janmashtami recipes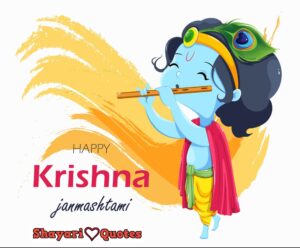 गोपियों के संग थे रास रचैया
बने राधा के कृष्ण कन्हैया
मुरली की धुन पर चराते गैया
बनकर ग्वाला कृष्ण कन्हैया
तोड़ा घमंड इंद्र का जिसने
उठाकर गोवर्धन ऊँगली पर भैया
हुआ बाल लीलाओं का अंत
जाना पड़ा कर्तव्य पथ संग
पीछे छूटा प्रेम प्रसंग
नन्द बाबा मैया का संग
janmashtami 2021 date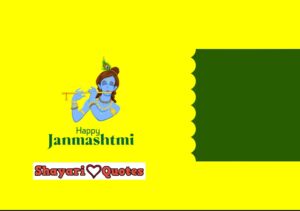 कंस को मार किया मथुरा उद्धार
भाई के संग किया यादव कल्याण
बनकर शिष्य लिया व्यवहारिक ज्ञान
संदीपनी गुरु सानिध्य में मिला सुदामा का साथ
निभाया सदा सखा संबंध
भले बने द्वारिका महाराज
महाभारत का बन सूत्र धार
किया भारत वर्ष का उद्धार
गीता का ज्ञान देकर
मनुष्य जीवन का किया उद्धार
krishna janmashtami 2021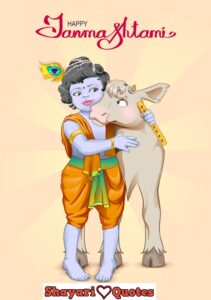 question related to lord krishna
Question 1 When is Krishna Janmashtami?
Answer- Ashtami Krishna Paksha of Bhadav month
Question 2. What is the name of the Guru of Lord Krishna?
Answer – Guru Sandipani
Question 3. Where is the birth place of Lord Krishna?
Answer –Uttar Gokul
Question 4. Where did Lord Krishna grow up?
Answer – Gokul
Question 5. Where was Krishna the king?
Answer – Dwarka
Question 6. What are the names of the parents of Lord Krishna?
Answer – Vasudev Devaki
Question 7. What is the name of the elder brother of Lord Krishna?
Answer –Uttar Balaram