shri krishna janmashtami : Janmashtami festival is celebrated as the birthday of Lord Krishna. This festival is celebrated all over the world with full faith and reverence.
Janmashtami is celebrated not only in India, but also Indians settled abroad with full faith and gaiety. Shri Krishna has been the center of our faith since ages.
Sometimes he is the red of Yashoda Maiya, and sometimes he is the naughty Kanha of Braj.
shree krishna janmashtami
When and why Janmashtami is celebrated:-
The day of birth anniversary of Lord Shri Krishna is celebrated with great pomp.
Janmashtami festival is celebrated as the birthday of Lord Shri Krishna, which is celebrated on the Ashtami date of Krishna Paksha of Bhadrapada month after Rakshabandhan.
Shri Krishna was the 8th son of Devaki and Vasudeva. The king of Mathura city was Kansa, who was very tyrannical.
His atrocities were increasing day by day.
Once there was a voice from Akash that his sister Devaki's 8th son would kill her.
Hearing this, Kansa put his sister Devaki along with her husband Vasudev in the dungeon. Kansa killed Devaki's 7 children before Krishna.
When Devaki gave birth to Shri Krishna, Lord Vishnu ordered Vasudeva to take Shri Krishna to Yashoda Mata and Nanda Baba in Gokul, where he would be safe from his maternal uncle Kansa.
Shri Krishna was brought up under the supervision of Yashoda Mata and Nanda Baba. Just, in the joy of his birth, since then the festival of Janmashtami is celebrated every year.
shree krishna janmashtami 2021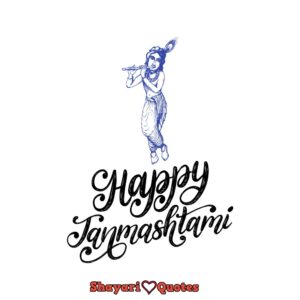 Preparations:
Temples are specially decorated on the day of Shri Krishna Janmashtami. There is a law of fasting for the whole day on Janmashtami. On Janmashtami everyone observes a fast till 12 noon.
On this day tableaux are decorated in the temples and Lord Krishna is swinging and Raslila is organized.
sri krishna janmashtami quotes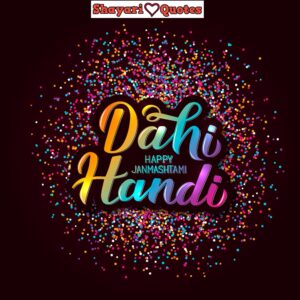 Dahi-Handi/Matki Break Competition:
On the day of Janmashtami, Dahi-Handi competition is organized in many places in the country. Bal-Govindas from all over the place participate in the Dahi-Handi competition.
A pot filled with buttermilk-curd etc. is hung in the sky with the help of a rope and attempts are made by the Bal-Govindas to break the pot.
Appropriate prizes are given to the winning team in Dahi-Handi competition. The winning team which is successful in bursting the pot is entitled to the prize.
Don't Miss : Janmashtami Vrat – 2021
happy krishna janmashtami hd images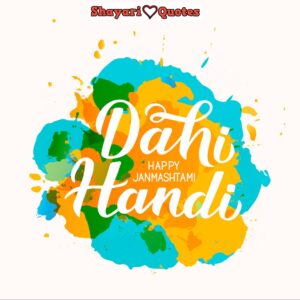 Epilogue:
There is a law to observe fast on the day of Janmashtami. Fruits should be eaten according to one's ability.
No god tells us to be hungry, so fast according to your faith. Not eating anything during the whole day can have a bad effect on your health.
That is why we should adopt the messages of Shri Krishna in our lives.