rakhi par nibandh : Raksha Bandhan is one of the major festival of India. This festival is also known to fulfill a promise.
Many people only know that the festival of Raksha Bandhan is celebrated to strengthen the love between brother and sister even more. But let me tell you that this is absolutely true.
The relation of brother and sister is different from all the relations in the world.
Brother can do anything for the happiness of his sister, they also share their share of happiness with each other.
The essay of Raksha Bandhan shows the love of brother and sister.On this day sister ties a small thread made of silk threads on her brother's wrist.
In this happiness of sister, brother gives anything to his sister as a gift. A brother can do anything for the happiness of his sister.
In this way, many types of festivals are celebrated in India.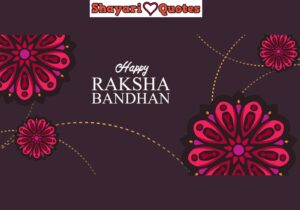 Don't Miss : Raksha Bandhan 2021
The festival of Rakshabandhan is celebrated on the full moon day of Shravan month.
In ancient times, in the month of Shravan, the sages used to study and perform yagyas while staying in the ashrams.
Monthly yajna was completed on Shravan-Purnima. At the end of the Yagya, it was customary to tie the Rakshasutra to the host and the disciples. Due to which its name Raksha Bandhan became popular.
Following this tradition, Brahmins still tie rakshasutras to their hosts. Later this Rakshasutra came to be called Rakhi.
The Brahmins chant the following mantra while tying the protective thread on the wrist.
rakhi par nibandh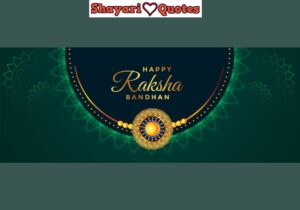 येन बद्धो बली राजा, दानवेन्द्रो महाबल: ।
तेन त्वां प्रति बच्चामि, रक्षे! मा चल, मा चल ।।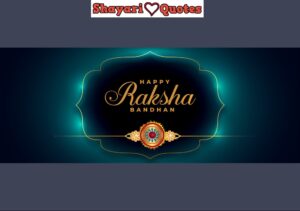 The meaning of this mantra is "I bind you with the same means of protection (rakhi) by which the supreme demon king Bali was tied.rakhi par nibandh.
Oh defense! You too should not deviate from the path of your duty, that is, to protect it in every way.
In today's time, colorful rakhis have started coming, people like to celebrate this festival of rakhi in their own way, sisters wait for this festival long ago.
By applying tilak to the brother, tying a rakhi in his wrist and feeding him sweets.